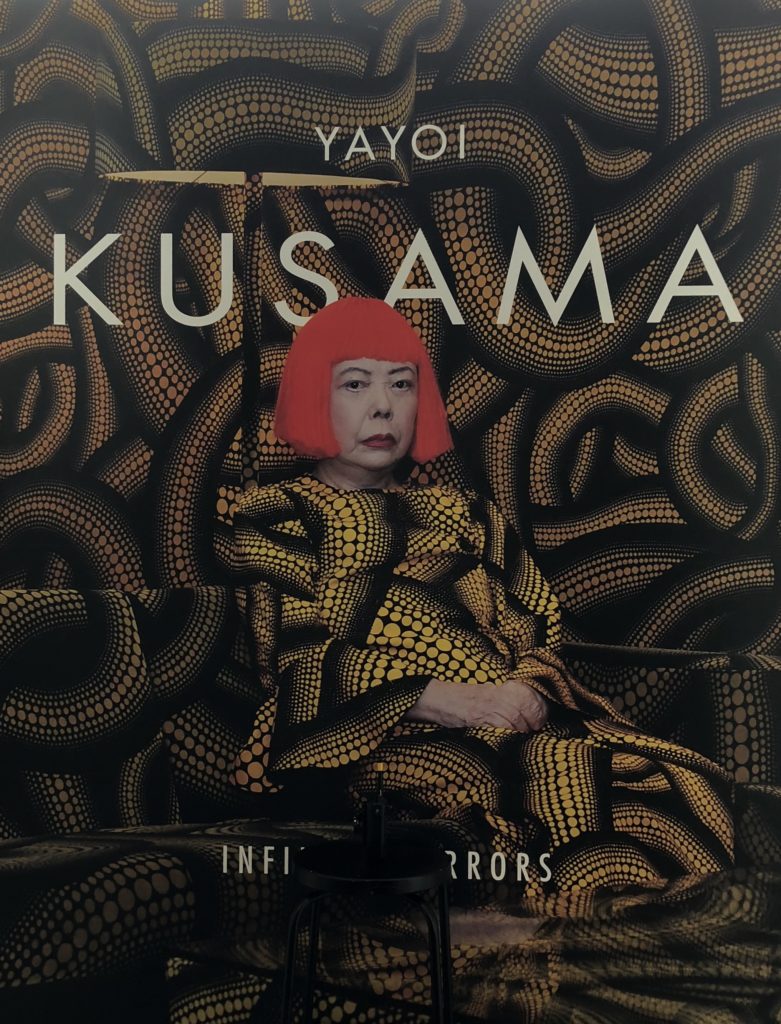 Apologies for the long hiatus on the blog. It's been tough not covering a lot of live music and other events happening for the past several months.
On Wednesday, I was in Toronto to check out Infinity Mirrors by Yayoi Kusama at Art Gallery of Ontario. It's been a very popular exhibit as tickets were available online using waiting in line system and they were sold out.
There were six rooms where mirrors and various pieces of artworks from Kusama created. There were unique and very quick because you need to be in the room for 20 or 30 seconds. It was quite tough to use a smartphone and digital cameras to get a good shot.
The waiting in line to see the rooms wasn't too long. There was room where we could not take photos and it's "All the Eternal Love I Have for the Pumpkins." The favourite room by far was The Souls of Millions of Light Years Away. That one looked like you stepped in outer space. Ended off with the Obliteration Room where people stuck dotted stickers at any place or thing displayed.
It was a great time going to Toronto for the exhibit and for those able to check it out, it runs until May 27th.
You can view the photos from below. All shot using the iPhone X.
Continue reading →